The Brahmaputra Basin
The project aims to bridge this gap by bringing the water scientists (multiple disciplines) and media on one platform to facilitate water diplomacy in the Brahmaputra Basin. With lack of communication between media and water scientists, journalists are often not able to access scientific knowledge. This project will engage with key media personnel at local, national and regional levels to discuss various aspects of the basin.

The media-science dialogues will play a crucial role in building capacity and disseminating accurate information among the stakeholders for well informed and responsible reporting. This project will also seek to change the existing narrative through providing multiple sources of authentic information to journalists. It will reflect on the broader question towards the shared water issue of "are media and science part of the problem or part of the solution?"

The project will also focus on understanding how the relation between media, science and politics unfolds in the basin, while trying to understand whether the current political situation encourages "going towards" or "going against" a culture of dialogue and cooperation, and the role that communication of techno-scientific issues plays in this regard.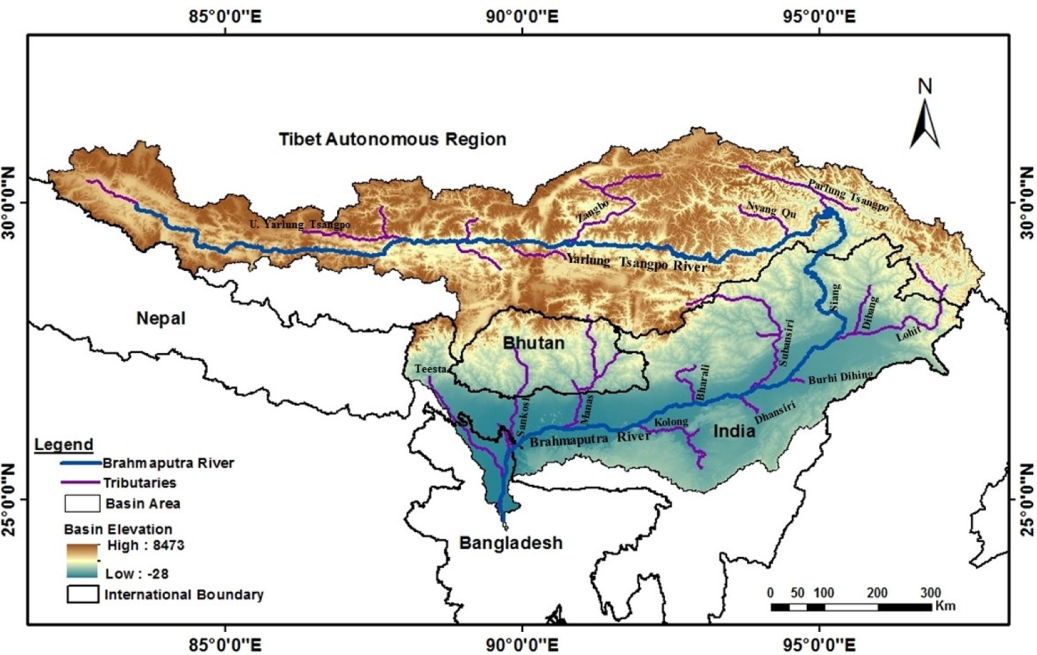 The Brahmaputra Basin
Juna Probha Devi